Eivør pálsdóttir - human child / mannabarn
One year later, in 2000, she released her first album, Eivør Pálsdóttir . [1] It is a mixture of classical Faroese ballads accompanied only by guitar and bass with jazz influences, and songs based on texts by famous Faroese writers , together with songs written by Eivør herself. By this time she was already a professional musician.
Showing official release groups by this artist. Show all release groups instead , or show various artists release groups .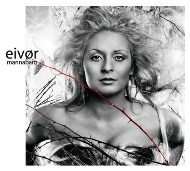 cw.vole.info